$199


Motion for Default Judgement
Default your spouse.
When your spouse has not answered your divorce petition within 21 days, you can ask the court to grant the divorce without their involvement.
Begin Petition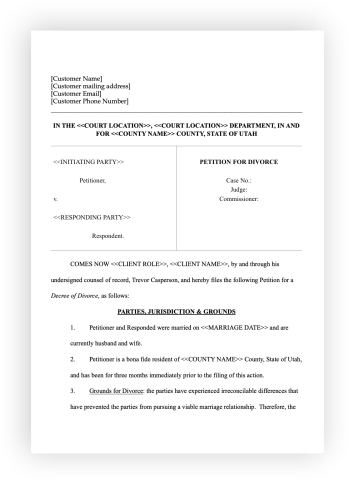 Document Overview
Filing a motion for default judgment in Utah is necessary when your spouse has not responded to your original divorce petition within 21 days of being properly served. Once a motion for default judgment is granted, the divorce process no longer requires your spouse's input or response to any of the stated conditions or requests. Once they are found in default, the only necessary communication with them will be to mail them a copy of the final divorce paperwork.
Whatever the reason for your spouse failing to respond to the divorce petition, you can force the court to enter orders without their input If your spouse doesn't answer the divorce Petition, you can make a motion seeking a default judgment against them. If you are successful, the court will have granted you a divorce on your terms without ever having heard from your spouse.
Lawpal provides printable (legal divorce document or divorce papers online) you can use to file a motion for default judgment in Utah. You can easily complete this very simply divorce questionnaire in the privacy of your own home.
Take charge of your divorce with help from Lawpal's legal documents online!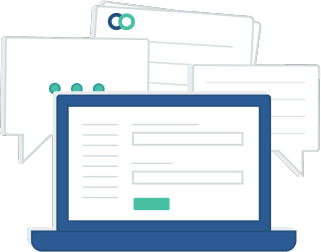 1
Answer a Series of Questions
Answer simple questions that will lead to the creation of your documents. Come and go as you like, we will always save your progress!
2
Purchase and Print Documents
Once your documents have been generated, review and print.
3
File Documents
You will receive various documents which may require you to attach some personal financial data. Be sure to read them carefully.
4
Wait for Court's Decision
Once filed, the court will notify you at the address provided when your divorce is granted.
Frequently Asked Questions
How long does this process take?
The time it takes to complete your petition varies depending on certain factors, but it should take between 20 minutes and an hour.
How long do I have to wait to file a Motion for Default Judgement?
If your spouse was served in Utah, they have 21 days from when they are served to answer. If they are outside of Utah, they have 30 days to answer.
What happens after I file this motion?
After filing the motion for default judgement, the judge presiding over the case will ensure that the defendant has served and that there are no underlying factors prohibiting the motion to be granted. If they have decided the defendant did not have good cause to not respond to your original petition, a judgement will be ruled in your favor.
Once I've received my documents, how soon can I file?
Motions for Default Judgment should be filed as soon as possible to ensure your divorce is granted as quickly as possible.